Healthcare Construction Services
Over 100 people in hospitals die every year from construction-related dust migration. Infectious particles, when inhaled by a patient with a respiratory illness can lead to pneumonia and other complications. As a result, Bachmann Construction has established a zero-tolerance policy when it comes to infection control in the healthcare industry.
Bachmann's staff includes certified members of the Association of Health Care Engineers (ASHE). Our general contractors and project managers are experienced in the meticulous planning that is required to assure patient safety. During every bio-tech or medical project, Bachmann Construction maintains air quality, limits noise and vibration, respects pedestrian traffic, and eliminates any power surges that could disrupt operations, especially surgeries in progress. Bachmann staff has also worked with many agencies, including the Joint Commission, OSHA, the National Fire Prevention Association, and specific agents responsible for Interim Life Safety Measures.
As a result, Bachmann Construction can navigate the flow of meetings, reports, permits, construction risk assessments, and other paperwork that is critical to the timely success of any bio-tech or medical project. Utilizing both our construction and regulatory expertise during the planning and design stage will speed your company's project along.
Design and Space Planning
Bachmann Construction's design professionals can also aid you with space planning or interior design. Bachmann Construction is experienced with an extensive array of construction processes, and can excel with any level of finish that you desire. We are happy to offer cost-saving designs and ideas. We are also accustomed to working with tight schedules and can provide you with quality and expedient construction services. And, if you choose, by utilizing Bachmann's design-build process, your project will move along even faster.
Over the past several years, we have also had the opportunity to convert many existing buildings into office and municipal spaces, as well exercise studios. We can aid you with feasibility studies, financial and profitability analysis, and other pro-forma information. With this information, we will be able to optimize the performance of both the construction process and the finished facility.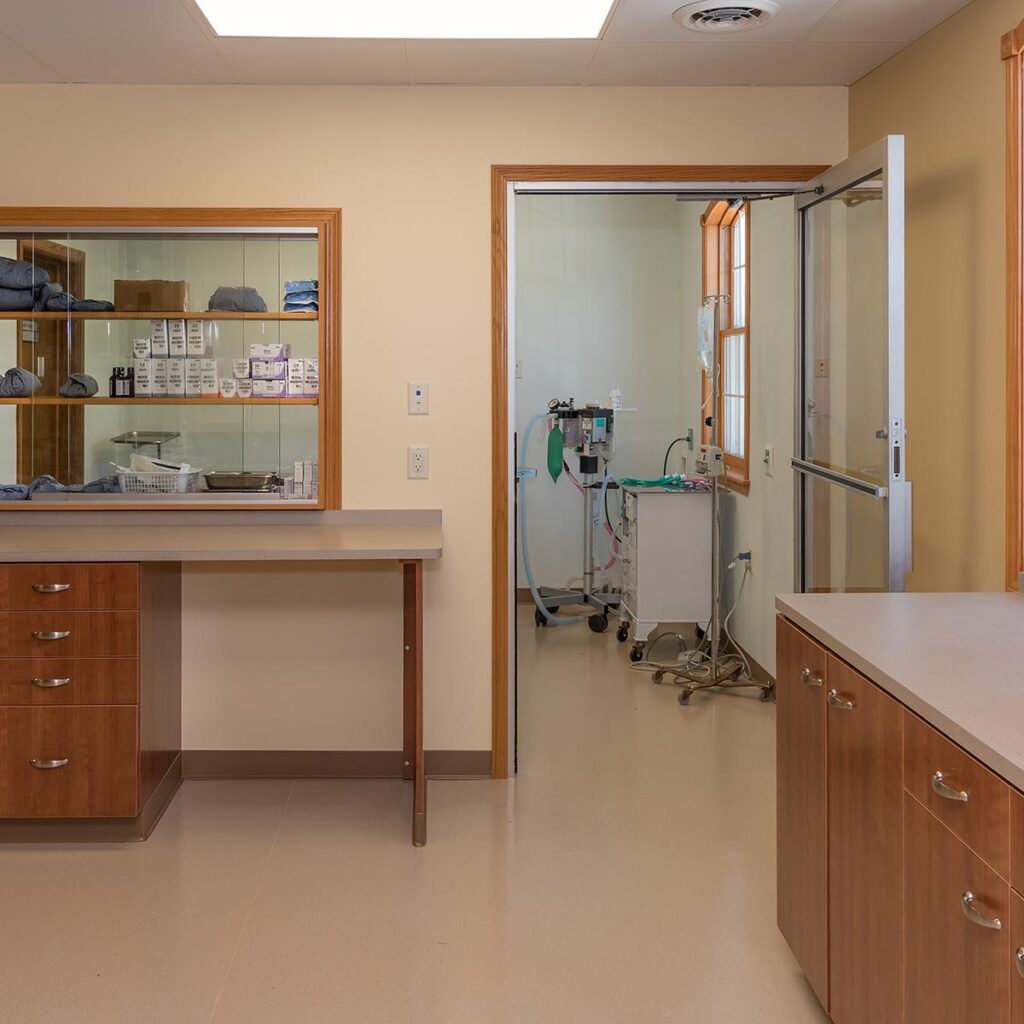 Medical Office Buildings
Ambulatory Care Centers
Clinics
Behavioral Health-Wellbeing Facilities
Corporate Laboratories
R&D Life Science Facilities
Veterinary Clinics